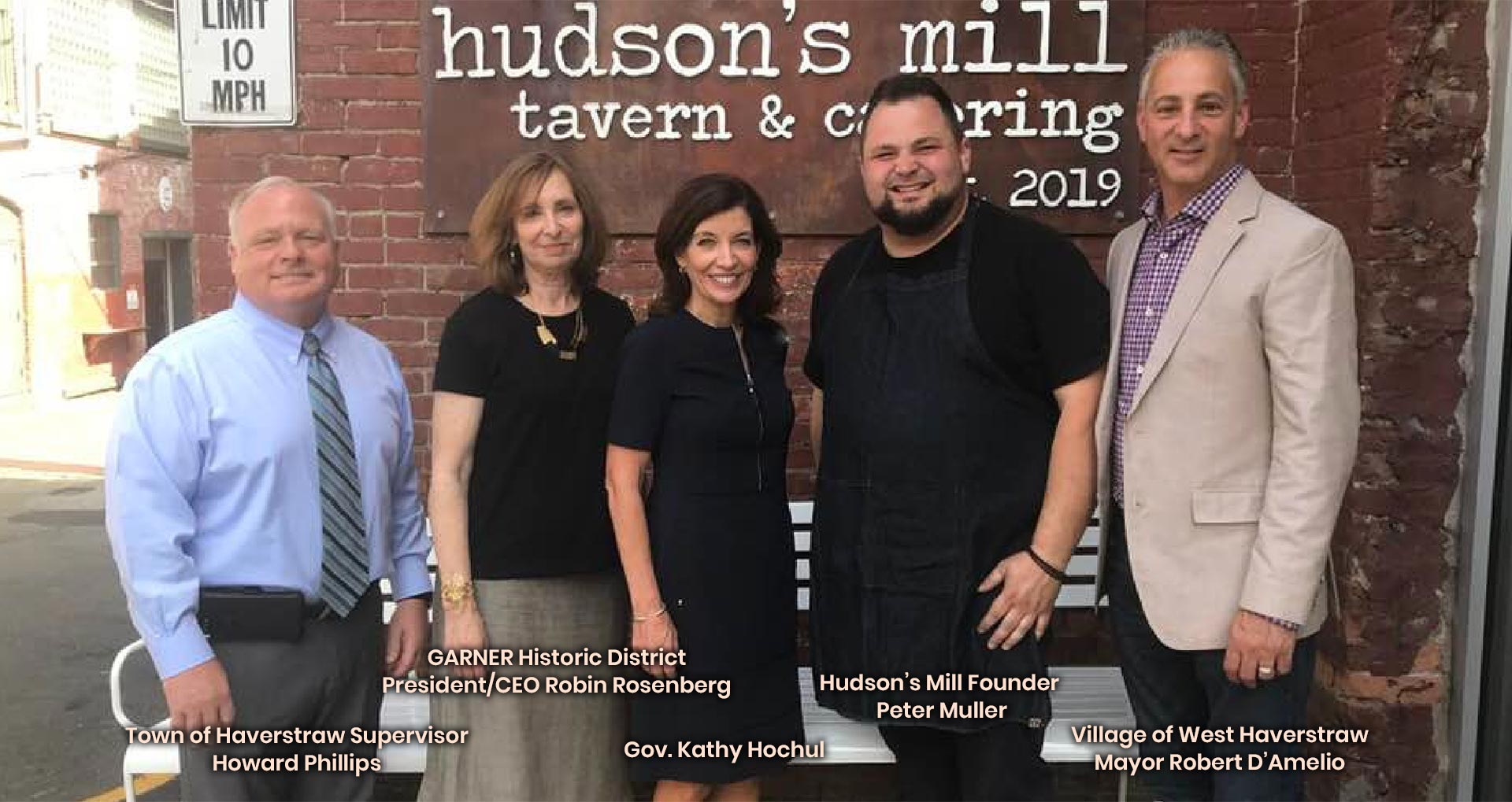 CULTURE
|

COMMERCE

|

COMMUNITY
A sneak peek into Rockland's newest brewery, Industrial Arts
Journal News, September 3, 2016
GARNERVILLE – Inside the recently opened brewery in the historical Garnerville Arts and Industrial Center Saturday afternoon, the owner, Jeff O'Neil, was hanging lights behind the bar. He had music going for the first time since he opened.
On the other side of the bar at Rockland's newest brewery, Industrial Arts, families with young children and millennial-aged groups of friends were caught up in idle chit chat and sipping the locally-brewed beer.
O'Neil said he spent the past year renovating and building the brewery, which includes two buildings of the massive historic property that is also home to many different types of artists. Some of the buildings date back to before the Civil War.
"I like the contrast of the modern technology of the brewery in the building with the super antique exterior outside the building," O'Neil said.
One building of Industrial Arts is the 4,000-square-foot brew house and tap room, which is the brewery's public space, and a 20,000-square-foot space about 100 yards away that includes offices and the fermentation cellar.
O'Neil said the brewery will feature two staples — an extra pale ale called "Tools of the Trade" and an IPA called "State of the Art" — at all times, and a revolving door of two to four beers that he's testing.
He had four beers on the menu Saturday, and they seemed to be a hit with the crowd of about 35 people enjoying an inside look ahead of the brewery's grand opening on Sept. 16.
Two men left the brewery with growlers in their hands talking about who else among their families and friends would enjoy the new hangout spot. A father of a New Jersey family, who stopped by on their way to see a Rockland Boulders game, said he tried and liked all the beers.
"I'm an IPA drinker, and this place is IPA heavy, so it's great me for," Ed Oldak said.
Even a self-proclaimed light beer drinker gave rave reviews.
"It's a cool spot," Haverstraw resident Brian Conroy said. "I'm a light beer drinker, but everything I had was really good."
O'Neil said he still has a few things to do ahead of the grand opening, which will coincidence with a West Haverstraw event, Dancing Under the Stars, but the former brewmaster of the Peekskill Brewery is excited about the new venture.
"This is my chance to break away and do my own thing," he said.
Check out their website, https://www.industrialartsbrewing.com/