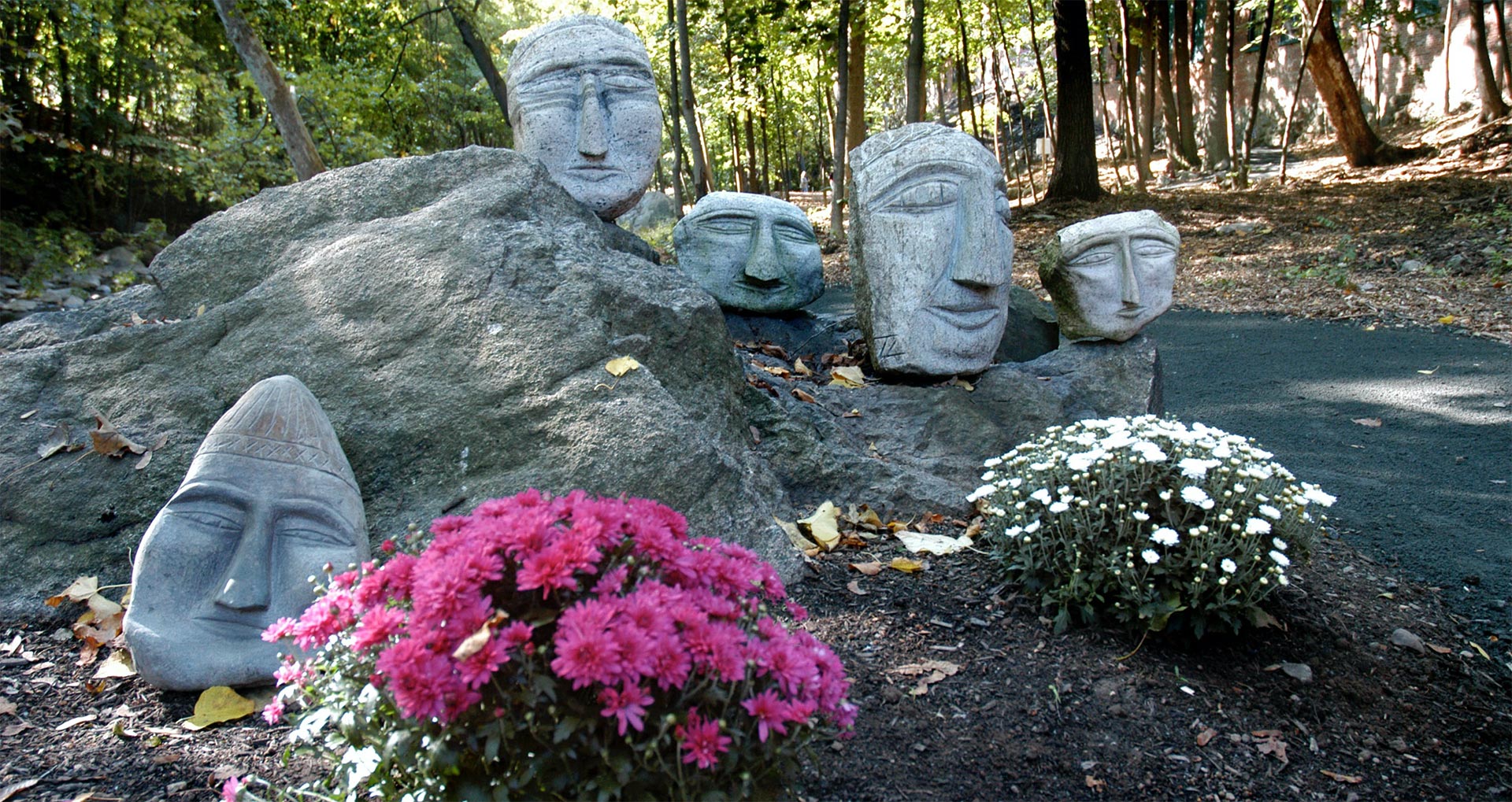 CULTURE
|

COMMERCE

|

COMMUNITY
We Can't Wait To See You!
We welcome you to the GARNER Historic District! Meet the past, present and thrilling future of this 19th century gem!
No visit is complete without first checking out the Visitors Center adjacent to the GARNER Arts Center gallery in Building 35 and watching the short documentary about the history of the complex. View an enlarged photo of the former textile mill from the horse and buggy days (circa 1910) and an historic map of the complex from 1893. Check out other local and regional cultural destinations in our brochure rack.
While there, enjoy GARNER Arts Center's exhibitions on display in the Main and Ned Harris Galleries. For upcoming exhibitions and events, check out our Calendar.
Next, enjoy a walk around the complex with reference to our historic and present-day maps. Walk down Main Road past Brick Alley to enjoy a stroll through the Creekside Sculpture Trail, exiting to continue the loop around the complex, taking in the interesting industrial–era architecture and sculpture sited throughout. Maybe you'll be lucky enough to hear the music from classical ballet school Ballet Rockland or watch a practice in session.
Looking for a new gym or personal trainer? Watch Apex in action in their two locations on site or check out Rockland Grapplers which offers Brazilian Jit Jitsu, MMA and Boxing.
Stop for a pint at the award-winning Round Table Brewery tap room or, for a wide range of food and beverages, visit Hudson Valley Magazine readers favorite, Hudson's Mill Tavern.
Interested in the artists and businesses that call the GARNER Historic District home? Check out our Business Directory!
If you're interested in using the GARNER Historic District for photo or film shoots, here's how: Photo & Film.
Enjoy the adventure!