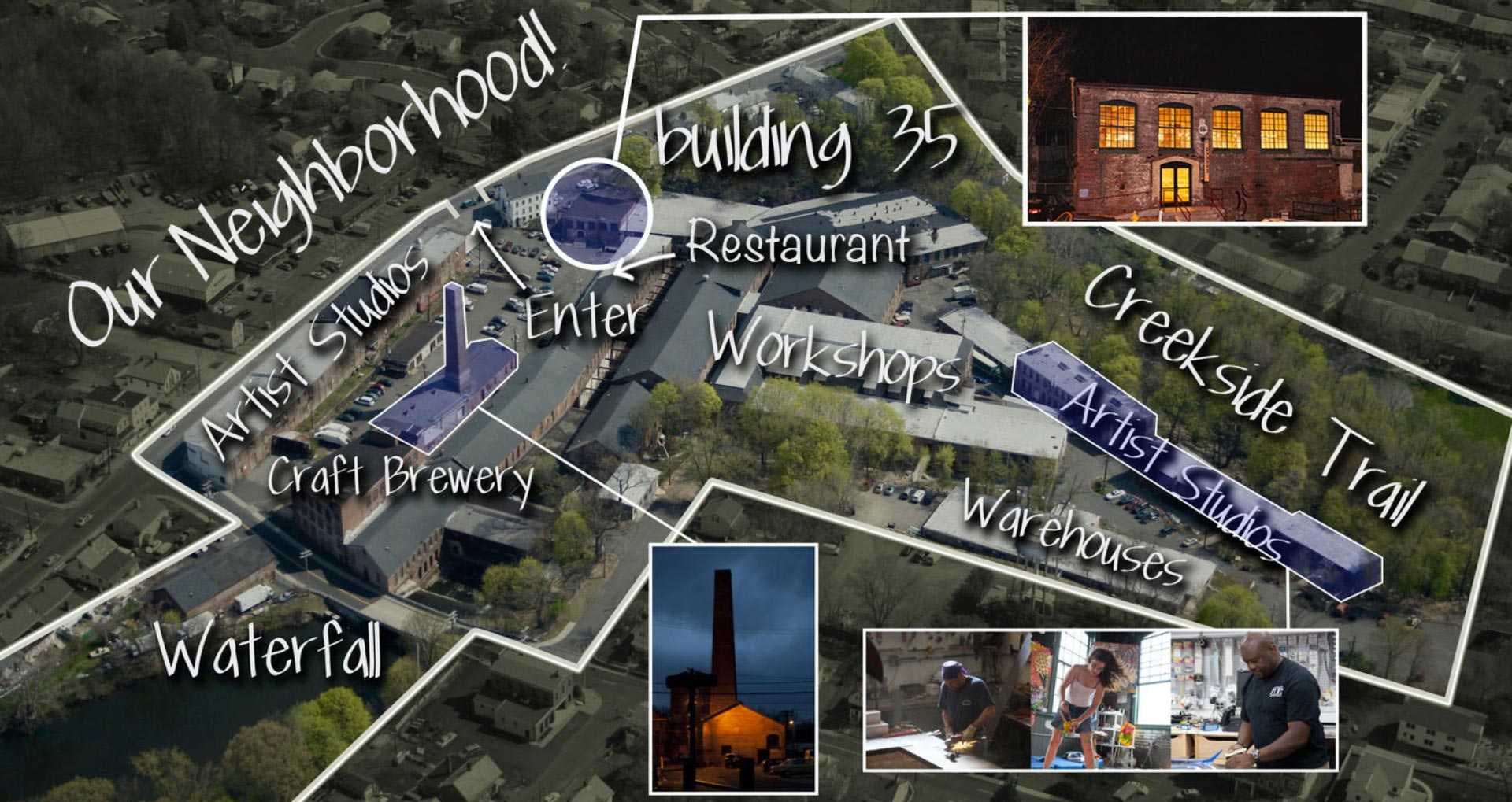 CULTURE
|

COMMERCE

|

COMMUNITY
Commercial & Studio Rentals
One-of-a-Kind Affordable Space
Only 30 minutes from Manhattan at the gateway to the mid Hudson Valley, this former textile mill offers a variety of spaces to suit your business and creative needs in an exciting and vibrant historic district. From small, creekside artist studios to cavernous warehouses with loading docks and overhead doors, the GARNER Historic District has a space to suit your needs at an affordable rent.
Customized Attention
Your business is unique and we mold our services to satisfy your individual requirements. Our full-time on-site maintenance, security and management staff ensures a working environment conducive to productivity and ideal for your success.
A Work Environment For Your Business and Well Being
We are more than our work, and when our live/work life is balanced, our passion for our professional goals grows. The GARNER Historic District helps maintain that balance, with a walkable community of like-minded, talented entrepreneurs, artists and business professionals, a craft brewery and restaurant, training facilities, cultural amenities and a creekside sculpture trail all within a 19th century village-like environment. This beautiful, historic complex provides new ways of working and living. This is the place for you and your business!
Please Contact Us for more information on available and upcoming spaces.