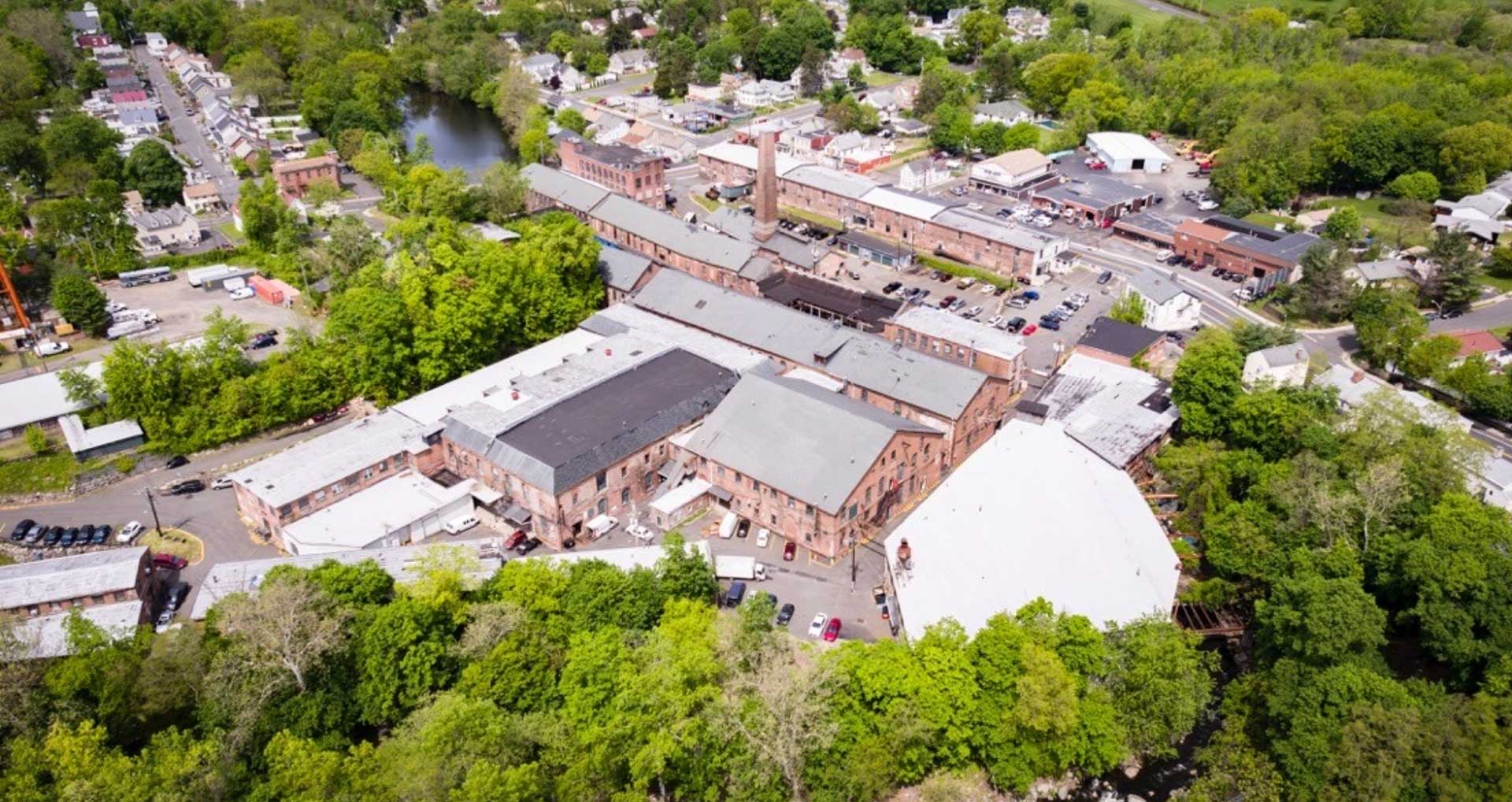 CULTURE
|

COMMERCE

|

COMMUNITY
Creative centers provide the integrated eco-system…where all forms of creativity…artistic and cultural, technological and economic…can take root and flourish.
Richard Florida, The Rise of the Creative Class
The GARNER Historic District of New York is a collection of landmarked pre-Civil War factory buildings located on 14 acres in the hamlet of Garnerville, Village of West Haverstraw, Rockland County, New York that have been transformed into a flourishing and vibrant real estate venture leasing space for mixed-use, including light industrial, warehouse and artist studio spaces along with craft food and beverage, office and retail uses.
For its first 125 years, this European-like urban industrial environment, characterized by historic 19th century architecture including a brick smokestack, alleyways and bridges over the Minisceongo Creek, served textile mills exclusively. Today, the complex is home to woodworkers, metal and glass workers, sculptors, painters, design centers, music studios, jewelry makers, training facilities, a coffee roaster, restaurant and nationally famous craft brewery, as well as performance, exhibition and event spaces.
Over the past 20 years, through creative thinking and historic preservation, this site has been repurposed into a sprawling complex for art, culture, history and business. The site now represents a significant economic and cultural asset for the local community and the Hudson Valley and tri-state regions.
Rich Experiences
|

Positive Work Environments

|

Unforgettable Visits
"The unique environment is stimulating, our fellow tenants are interesting and the support staff is consistently excellent."
"If you are looking for a historical, unique space that is filled with energy and passion around every corner the GARNER Historic District is the place for you!"
"If you are a serious artist and want a place that will let your creative spirit fly I recommend the Garnerville Arts & Industrial Center. It has been very beneficial to all my artistic endeavors and a boon to my career."
– Robin DeGroat
Vice President for Operations
Hudson Valley Pattern for Progress