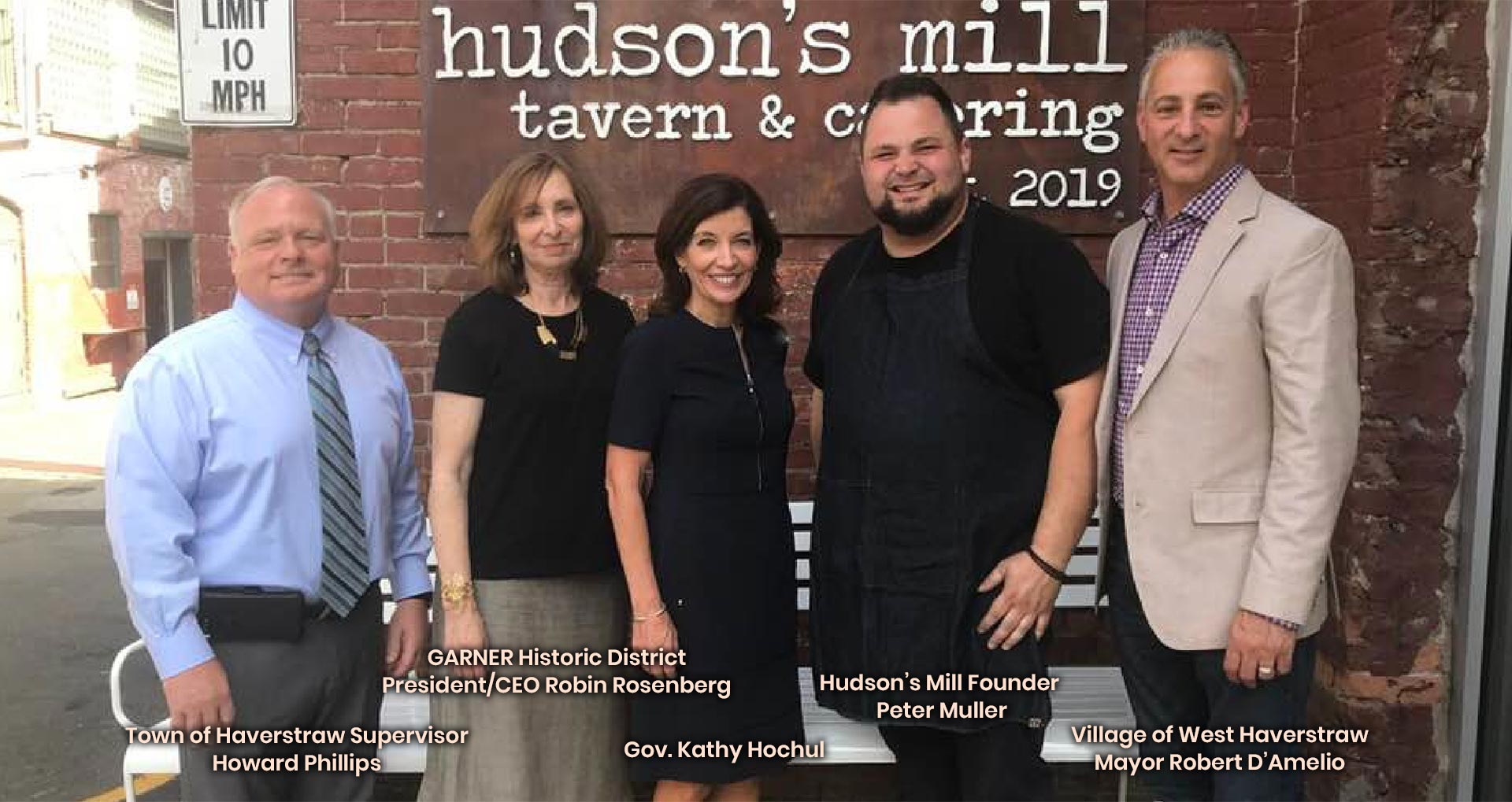 CULTURE
|

COMMERCE

|

COMMUNITY
Rockland Print Works Historic District (aka GARNER Historic District of New York) listed on National and State Registers of Historic Places.
In 2014 and 2013, respectively, the Garnerville Arts & Industrial Center was listed on the National and New York State Registers of Historic Places as the Rockland Prints Works Historic District. The New York State Deputy Commissioner for Historic Preservation, Ruth L. Pierpont, announced that the Rockland Print Works Historic District (aka GARNER Historic District of New York), has now been listed on the National Register of Historic Places. Ms. Pierpont said: "Listing on the National Register recognizes the importance of [the Rockland Print Works] to the history of our country." The Rockland Print Works property became eligible for the National Register after it was added to the New York State Register of Historic Places in April 2013.
The Rockland Print Works, often referred to as the Garnerville Terminal and home of GARNER Arts Center, was built in 1828 and is named after the Garner brothers, the second owners of the calico printing plant. At one time, the mill employed thousands of workers and grew to include the printing and dyeing of wool, cotton and linen. The Garner family built housing for its workers and a YMCA. The community that grew up around the mill became known as Garnerville. The plant closed briefly during the depression but was brought back to life in the 1930s by the Garnerville Holding Company, the current owner of the complex.
In the mid-1990's, the Garnerville Holding Company began to make space in the underutilized industrial center of more than 30 buildings available to artists in addition to light industry. With its location just 35 miles from Manhattan, more than fifty artists and artisans soon established studios there. The not-for-profit GARNER Arts Center was incorporated in 2003 and has sponsored the creation and celebration of art and music at the Garnerville complex through events, festivals, student educational opportunities, and gallery exhibitions.
"We are very excited about the listing and the opportunities it brings", said Robin Rosenberg, President of the Garnerville complex. "It is our vision to create an arts, business and cultural destination here in the lower Hudson Valley. These buildings are a treasure that can contribute to the economic development of the local community, Rockland County, New York State and the Nation on a grand scale." The Nomination recounts fascinating details about the importance of the Garnerville mill locally, nationally and internationally.
The National Historic Register Nomination for Rockland Print Works was prepared by Gregory Dietrich Preservation Consultants and substantially funded by the Preserve New York Grant Program of the Preservation League of New York State, which was made possible by the New York State Council on the Arts with the support of Governor Andrew Cuomo and the New York State Legislature.