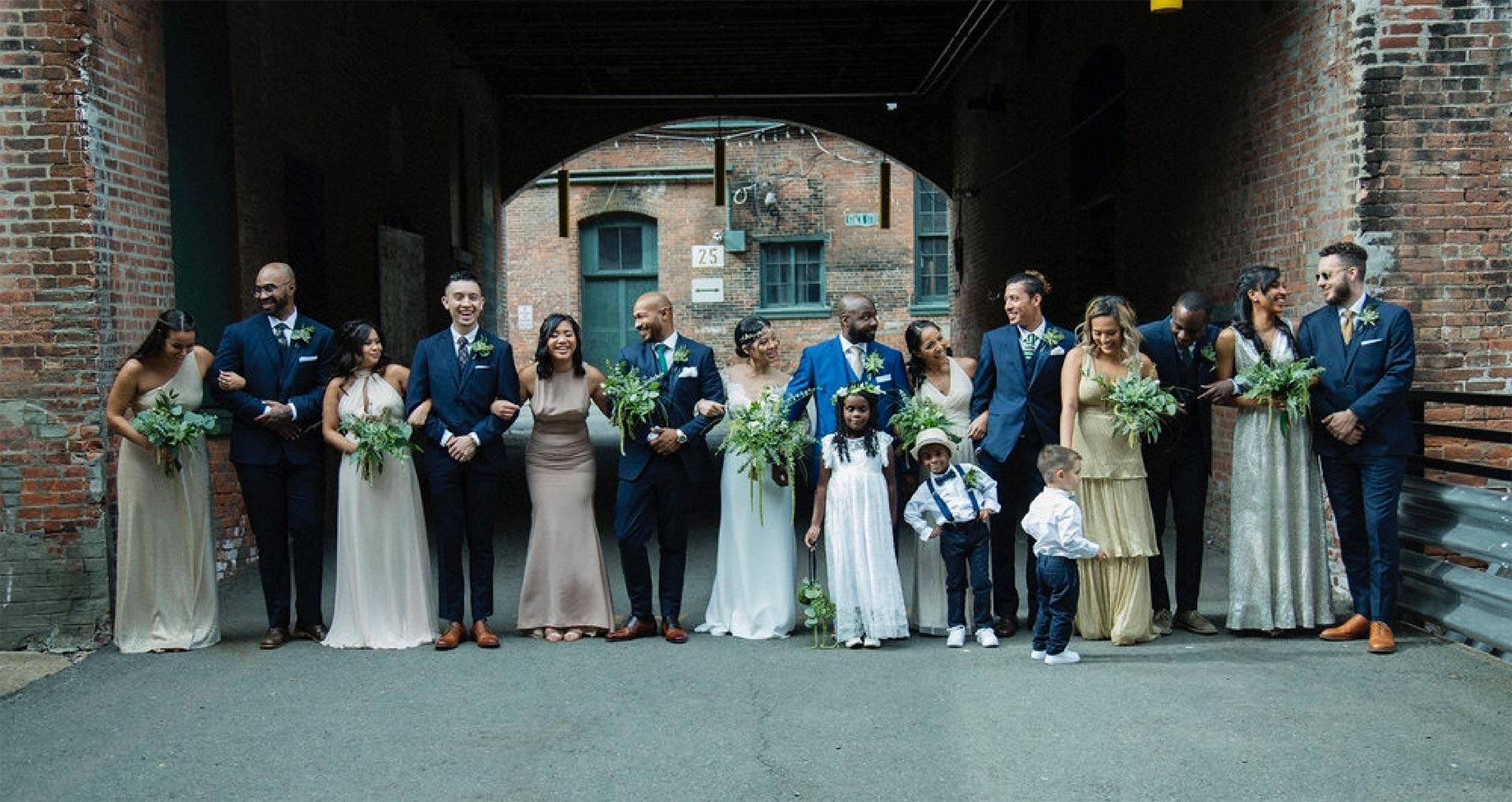 CULTURE
|

COMMERCE

|

COMMUNITY
A lofty former warehouse with cathedral ceilings and large windows has been transformed into an unforgettable venue for both elegant and casual gatherings from weddings to parties to meetings. Our most popular venue, Dye Works awaits your personalized design touches. For More Photos and Additional Features, scroll down.
Unit 1W 2nd floor 8,000 sq ft
Max capacity 250 people
Large Windows
Gorgeous atmosphere and perfect wedding photo lighting.
Lighting Add-Ons
Beautiful lighting options set the mood and make your celebration one for the books.
Cathedral Ceiling
High oak and yellow pine ceilings create drama and elegance.
More Photos
More photos of the beautiful Dye Works space
Features:
Built-in bar
Cathedral ceiling
Hardwood floors
Windows on three sides
Adjustable track lighting, spot rain lights and fluorescent lights
Heated
Ceiling Fans, no A/C at present time (A/C generators may be rented)
Small carpeted multi-use greenroom
Bathrooms
Warming kitchen with oven, microwave, refrigeration & freezer
Water cooler
Additional offerings:
Lighting add-ons (string lights / branch lights)
Curated art show
Stage
Second Bar
Coat racks
Additional electrical outlets
Typical rental period:
A typical rental includes the day of the event, the day before for setup and the morning after for cleanup.
For smaller events, day rate pricing is available for a 10-hour time period.
Insurance:
General liability/special event insurance required. Insurance certificates are also required from all vendors.
Valet:
Parking Valet is required for all large events.
Accessibility:
Dye Works Gallery is a 2nd floor space that is serviced by a freight elevator and stairwell. This space is not ADA accessible.
Booking:
In order to secure your event date, a 50% deposit is required along with an executed contract.