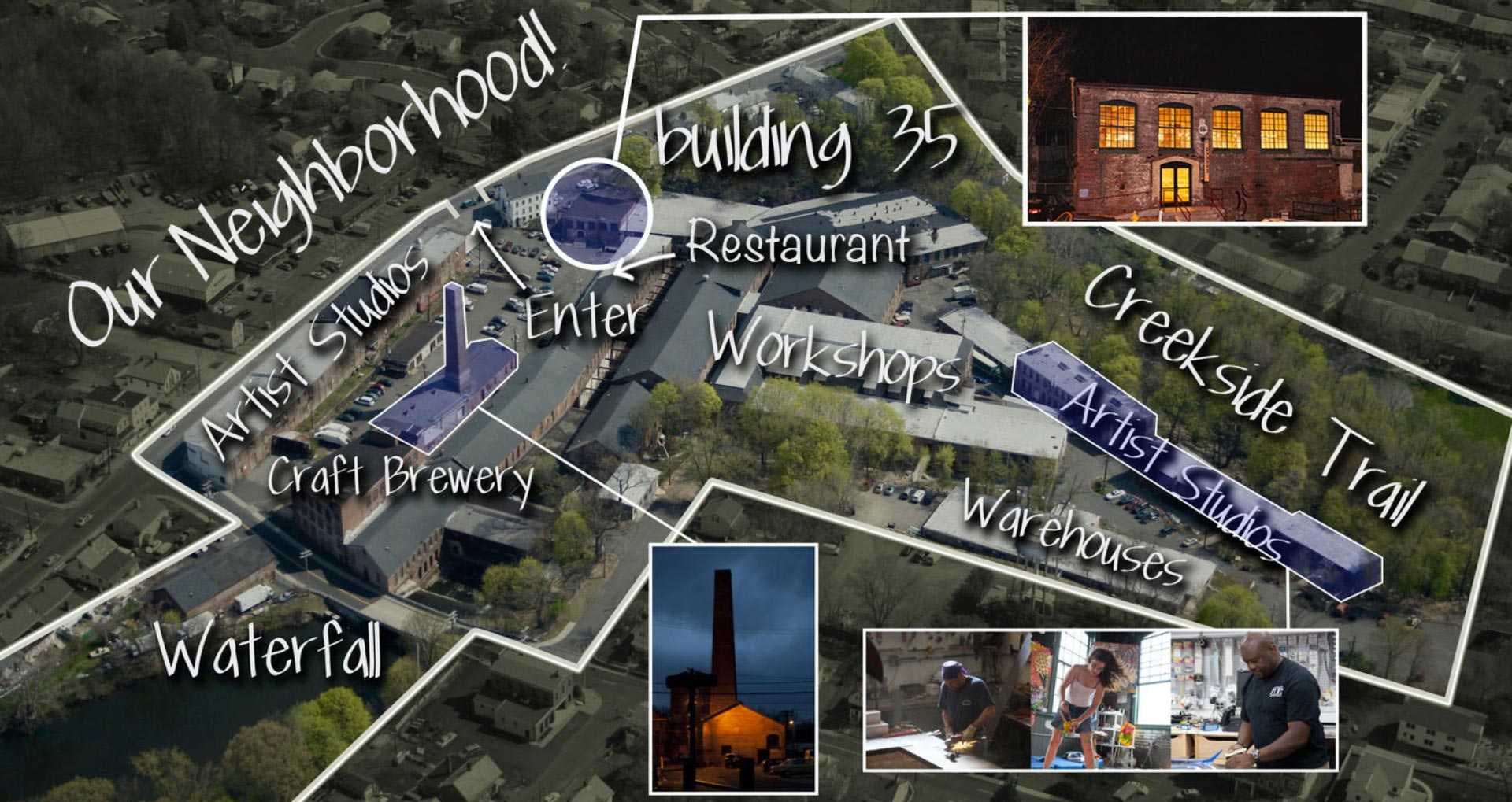 CULTURE
|

COMMERCE

|

COMMUNITY
The Garnerville Arts & Industrial Center is zoned as a Mixed Use Light Industrial (MLI) District as per the Village of West Haverstraw zoning regulations. The MLI District is entirely comprised of the Garnerville Arts & Industrial Center and its boundaries are coterminous with the site. The following uses are permitted in the MLI district:
Wholesale and distribution
Storage and warehousing
Light industrial uses
Arboretum
Art center or gallery
Artist studio
Exercise studio
Canine facility
Contractor business
Office
Media production facility
Food shop/dining
Performance space
Personal service shops
Copying and printing facility
Wellness and health facility
Education/training/meeting facility
Commons
Special events and exhibitions
Craft brewery and winery
Restaurant
Retail
Catering facilities
Ministorage facilities (with special permit)
Contractor storage (with special permit)
As evidenced by the list above, the current zoning allows for a broad range of uses on the site. The current uses on the site are consistent with the permitted uses above. Residential use is not permitted under the current zoning ordinance.