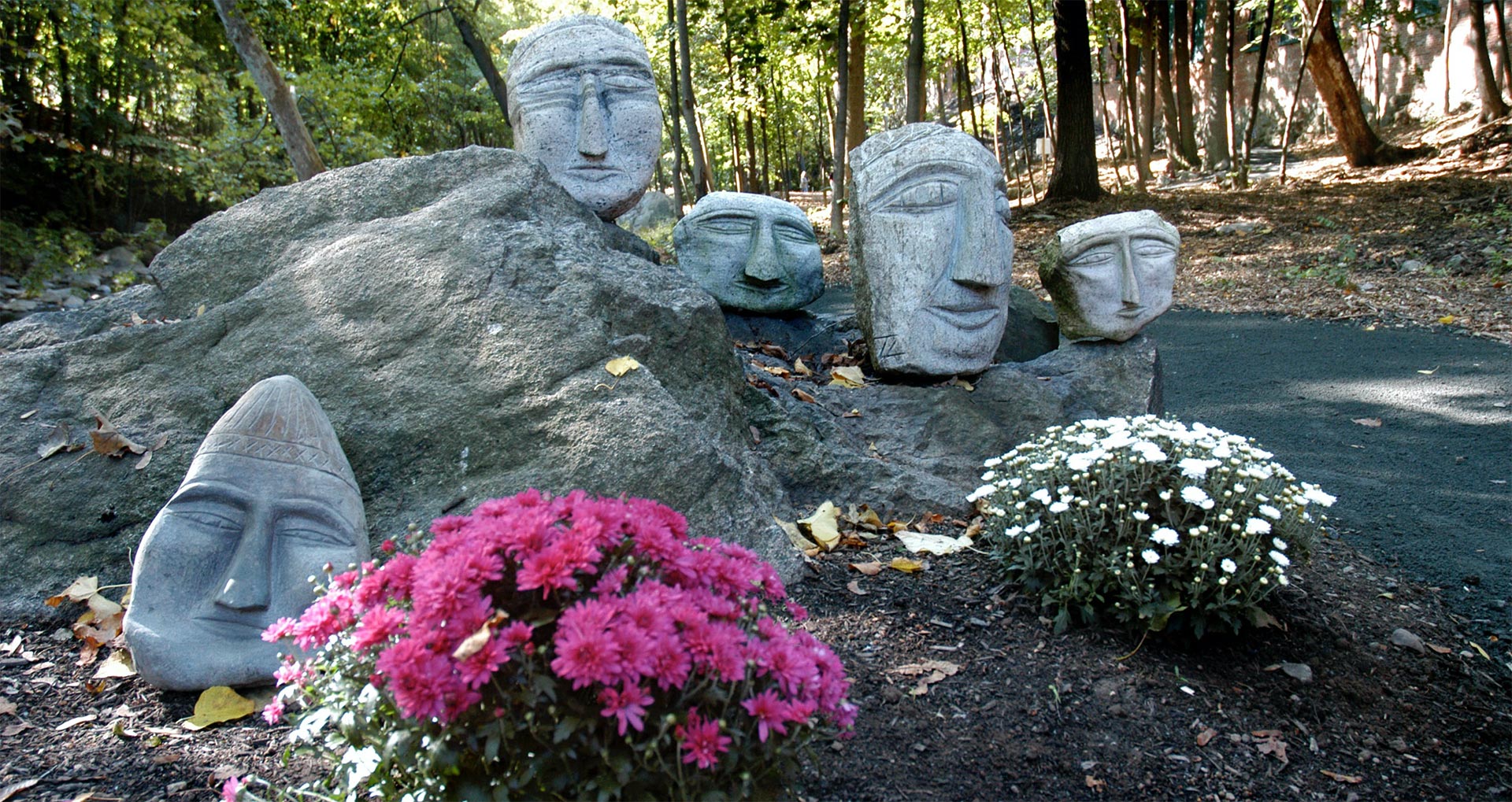 CULTURE
|

COMMERCE

|

COMMUNITY
1893
Map of Garner & Co.'s Rockland Print Works from 1893. Note the railroad tracks used to move freight by train, the number of smokestacks (8) and the worker homes outside of the factory which once formed a part of the gated community of the Print Works. The Minisceongo Creek is an open channel throughout the property and there are two stables, the larger one on Bridge Street and a small one on Dye Street. There is a blacksmith on the property in a small building near building #10. Legend from 1893 Map shows the principal uses of the factory buildings at the time.
1925
As you stroll through the narrow streets and alleys of the GARNER Historic District, you may be curious how the property developed over time and what functions took place inside the nearly 200-year-old complex. Compare the 1893 map with the 1925 map to see how the property evolved over that time period.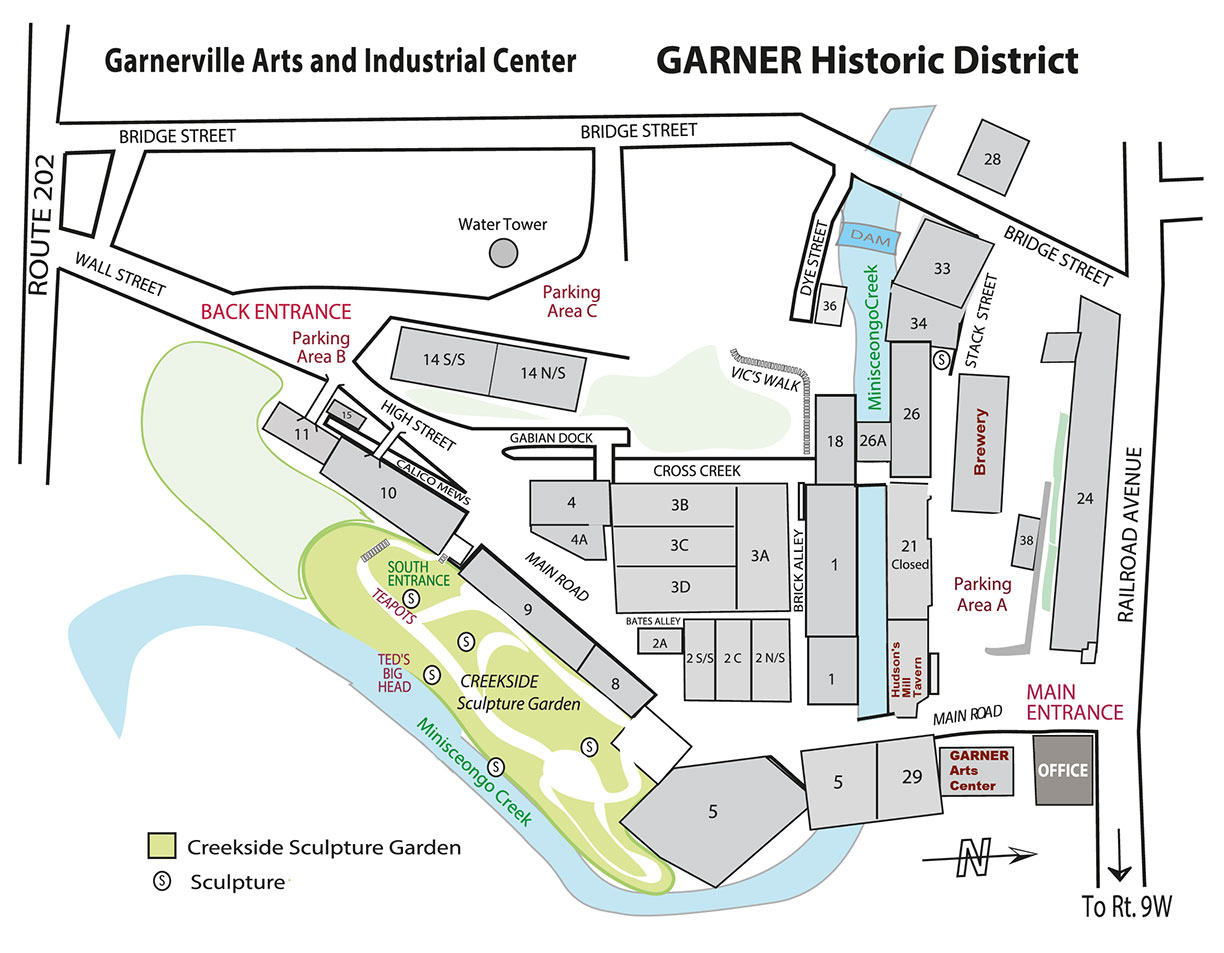 Present Day
This user-friendly complex map will help guide you today along your historic walking tour.