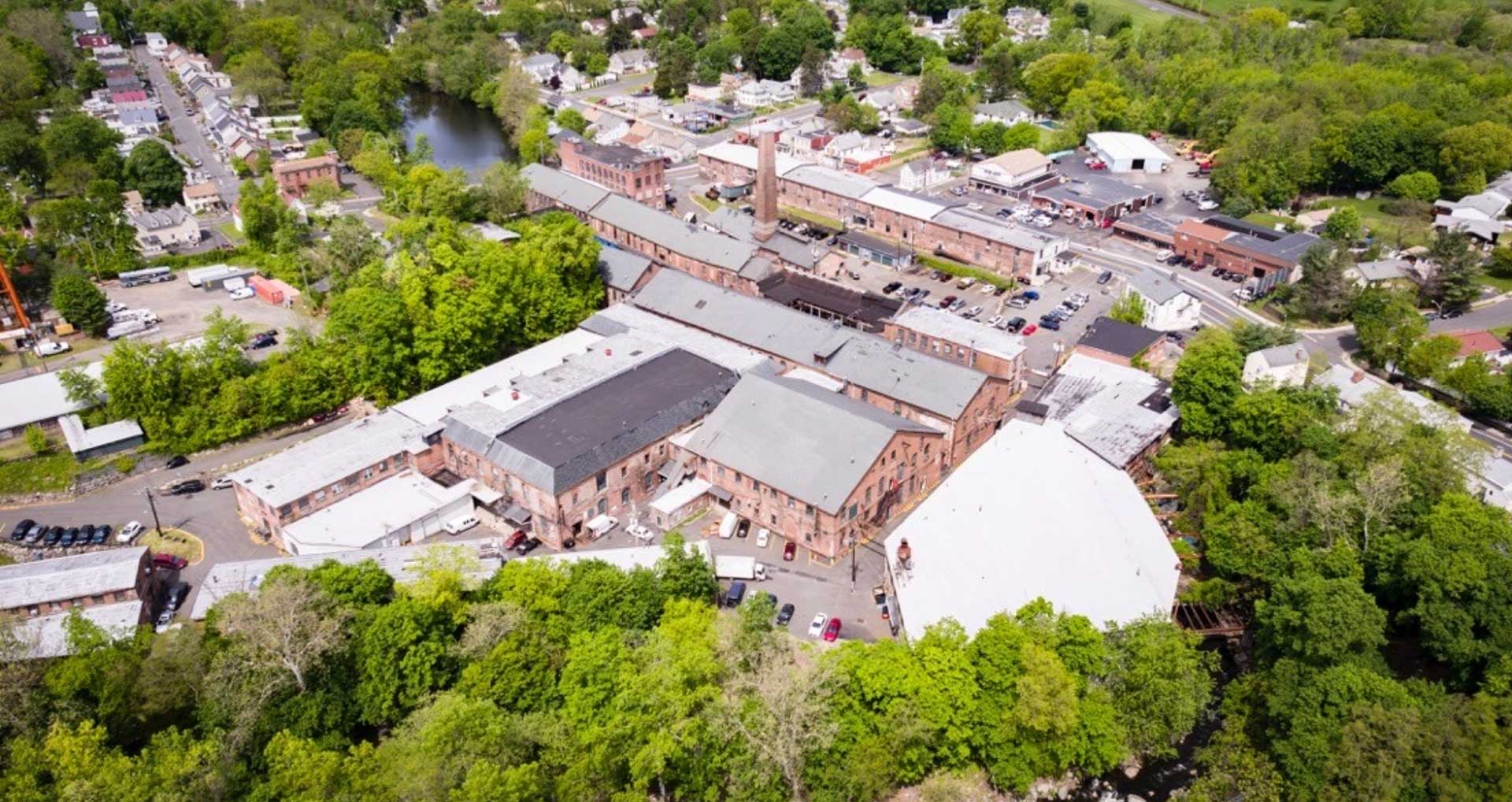 CULTURE
|

COMMERCE

|

COMMUNITY
GARNER Historic District Art Zone
GARNER Historic District is home to a thriving community of artists and artisans who create and exhibit their works in this landmark, pre-civil war factor complex. Painters, sculptors, photographers, jewelry makers, wood and metal artisans, set designers and more have replaced the knitters and weavers that once worked in the aerie lofts of this former textile mill.
Artists renting studios and shops within the District are free to work independently in our 24/7 complex or may choose to become part of the larger creative community within the District, where artists often collaborate on projects and participate in GARNER Arts Center's events and exhibitions.
Described as an "artistic oasis" and a "favorite place to get some culture", the GARNER Historic District is a magnet for creative individuals and businesses.
Art Studio Features
Artist studio spaces are available in many shapes and sizes, but commonly feature high ceilings, large windows, slop sinks and oversized doors. Access is 24 hours, 7 days per week, and the complex is gated and patrolled 24/7.
For more information on renting studio space, check out our Available Spaces or Contact Us.
GARNER Arts Center
GARNER Historic District is home to the award-winning GARNER Arts Center, an interdisciplinary non-profit arts organization holding art exhibitions, classes and events within the grounds of the District. GARNER Arts Center's mission is to enrich, educate and connect diverse audiences.
Building 35
Building 35, located at the entrance to the GARNER Historic District, is the newly renovated home of GARNER Arts Center. Once the former mill's cafeteria, Building 35 now welcomes visitors to its spacious Main Gallery, boasting brick walls, concrete flooring and large, high windows, and to the more intimate white-walled Ned Harris Gallery. Adjacent is a regional Visitors Center and rear courtyard. The GARNER Historic District also makes available to GARNER Arts Center other public spaces within the complex including the industrial-vibe 2 South and the lovely 8000 square foot Dye Works event space, perfect for salon shows and performances.
CREEKSIDE Sculpture Trail
Open Dawn to Dusk, the Creekside Sculpture Trail is adjacent to the meandering Minisceongo Creek. It's beautiful natural setting featuring the carved stoneheads of artist Ted Ludwiczak provides refreshing respite for those seeking a quiet place to reflect.